Licensed Clinical Social Worker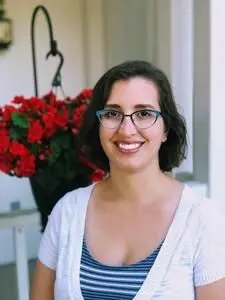 Hello! I am a Clinical Social Worker and I enjoy working with children (ages 5 years and older), adolescents and adults of all ages. I strive to create a collaborative and welcoming environment in therapy. Therapy is your process and I want to be sure my client's feel empowered to steer their treatment.
I have a Master's Degree in Social Work and a Bachelor's in Health and Human Services. I treat a variety of issues including; Depression, Anxiety, Panic Disorder, Post-Traumatic Stress Disorder, Grief and Loss issues, Adjustment Disorders, Post-Partum Disorders and adjustment, relationship concerns, LGBTQIA related dysphoria and anxiety, behavioral concerns in children and adolescents as well as parenting concerns.
It is important to me that my office be an accepting and open environment for people of all ethnicities, races, sexual preferences, religions and cultural backgrounds.
Education:
MSW from SUNY at Buffalo
BS in Health and Human Services from Medialle College
Typical Treatment Approaches:
Cognitive Behavioral Therapy (CBT), Trauma-Focused Cognitive Behavioral Therapy (TF-CBT), Eye Movement Desensitization and Reprocessing (EMDR), behavior modification and mindfulness.